Treasures for Troops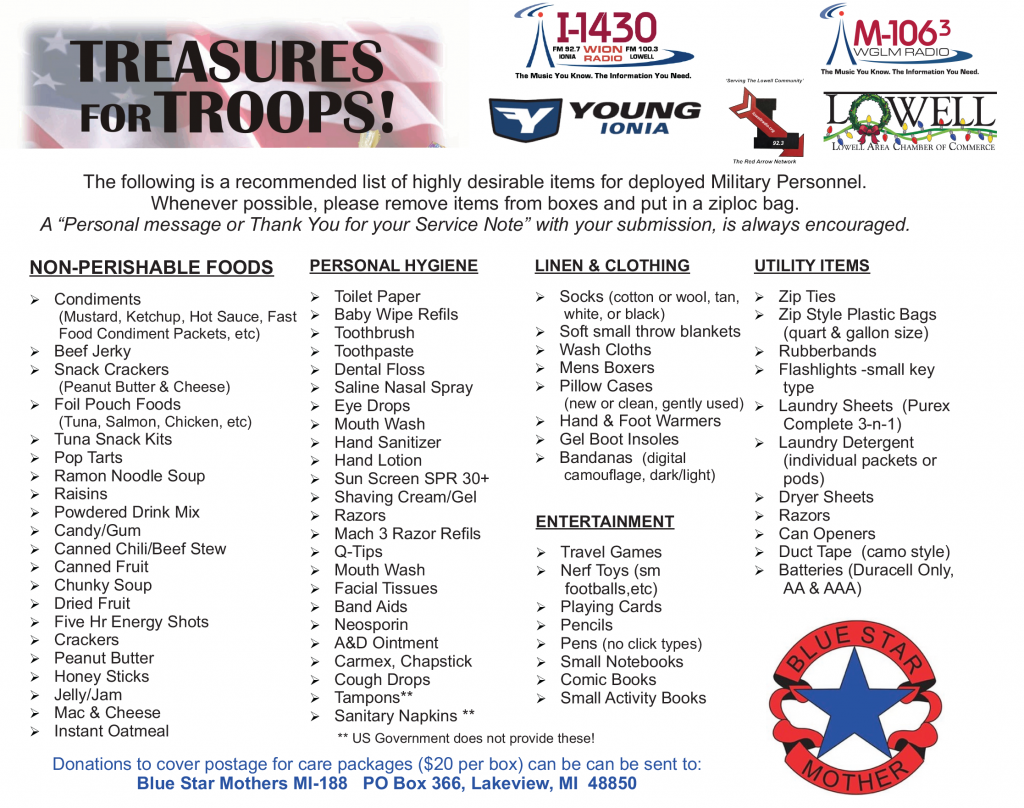 TREASURES FOR TROOPS
'Treasures For Troops' is a highly acclaimed project whereby citizens and students collect highly desirable items for deployed military men and women. After collection, these items are shipped to military personnel prior to the holidays.
On the opposite side of this paper is the 'recommended' list of items to consider when donating.
Radio station WION in Ionia is spearheading the drive. 'Young' of Ionia partners with them. Locally, this project is being supported by Lowell radio station WRWW, and the Lowell Area Chamber of Commerce. Blue Star Mothers is the guiding force in the implementation of this worthwhile project.
HOW DO WE DONATE ITEMS?
Middle school students can place their items in the 'Treasures For Troops' boxes located near the middle school office.
High School students can drop off their items in the main office or the WRWW radio room.
If downtown, citizens can take their items to the Lowell Area Chamber of Commerce on Riverwalk Plaza.
WHEN DOES THIS PROJECT BEGIN AND END?
It starts NOW, and ends on Friday, November 19th at the Lowell Area Chamber of Commerce until 6 pm.